Logo and Design for Onsite Neonatal Partners
Onsite Neonatal Partners provide their client hospitals with 'round-the-clock intensive care for newborns. We built them an identity and marketing program that works just as hard as they do.
Critical care
Having a neonatologist present at the delivery can make all the difference in the world to a premature or fragile newborn. Yet many hospitals can't afford to have one there—and waiting—24 hours a day. Onsite Neonatal Partners (then known as Neonatal and Pediatric Services, or NAPS) provided this service to four New Jersey hospitals, but they wanted to grow their business and expand their territory.
What's in a Name?
Except as a fairly awful pun, the name NAPS had very little going for it. Duff Marketing Engineers led interviews of current and potential clients, and uncovered this gem: the most important thing was the fact that a doctor or team was on site—not minutes away on call. This insight led to the new name, Onsite Neonatal Partners, and became the theme for our launch campaign.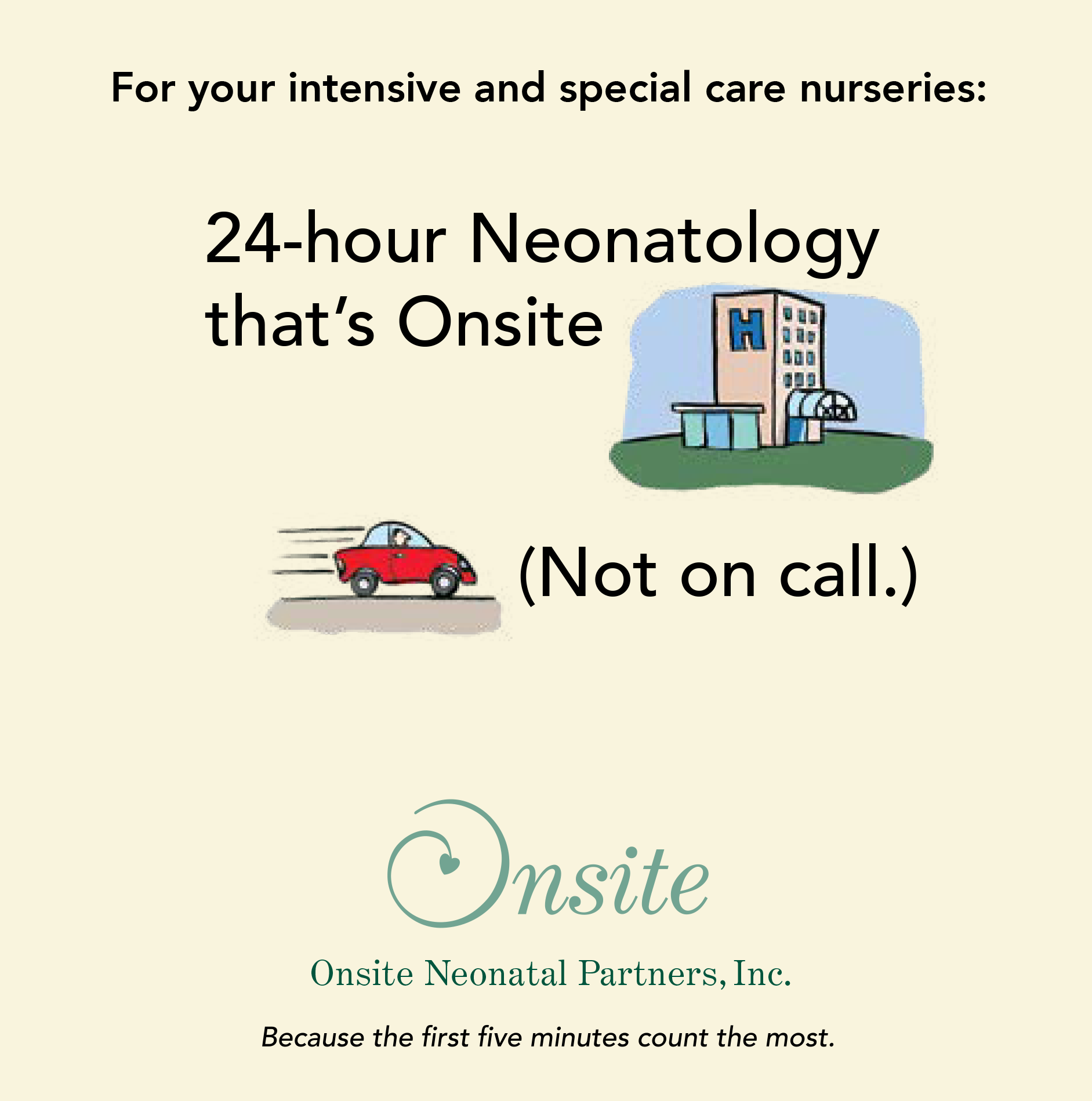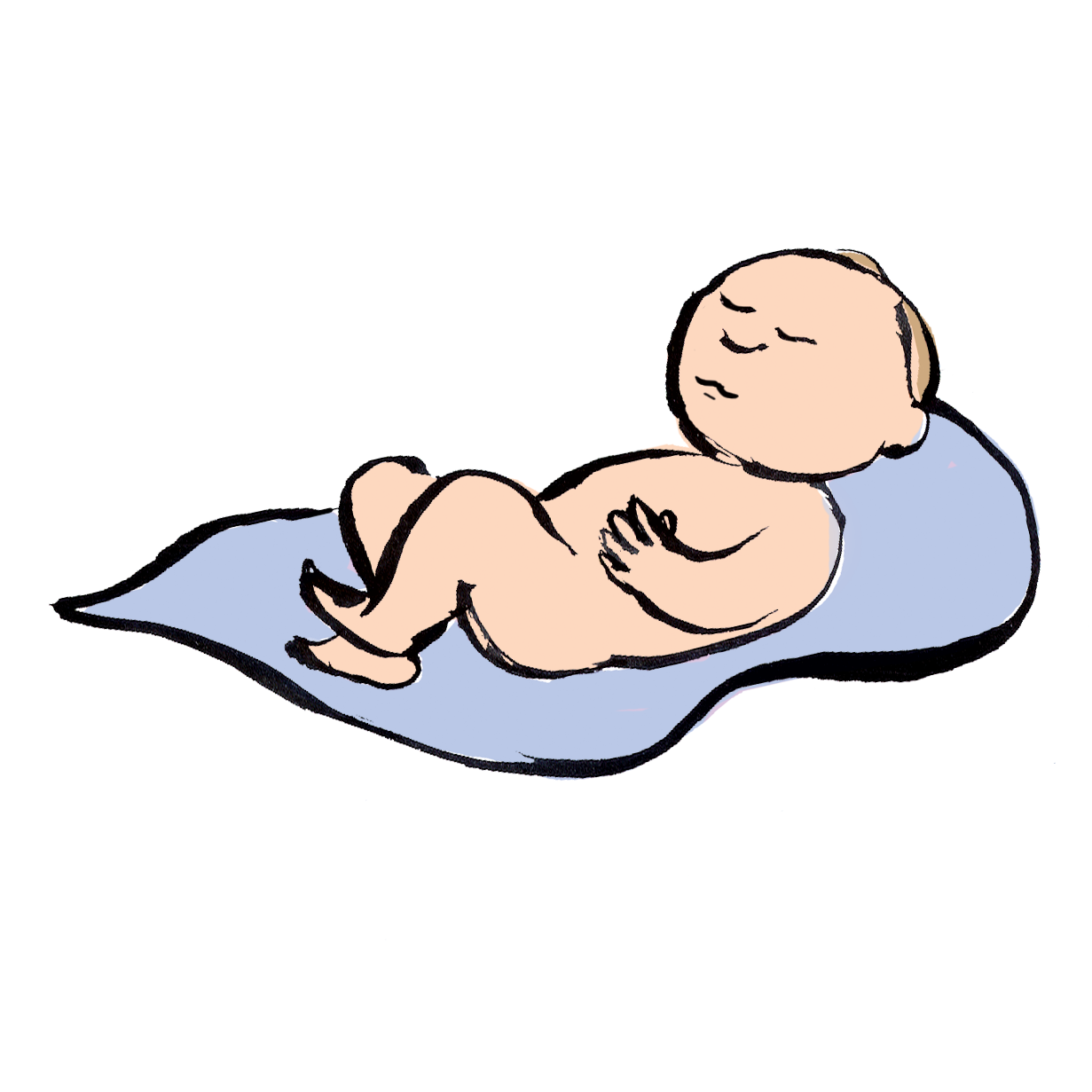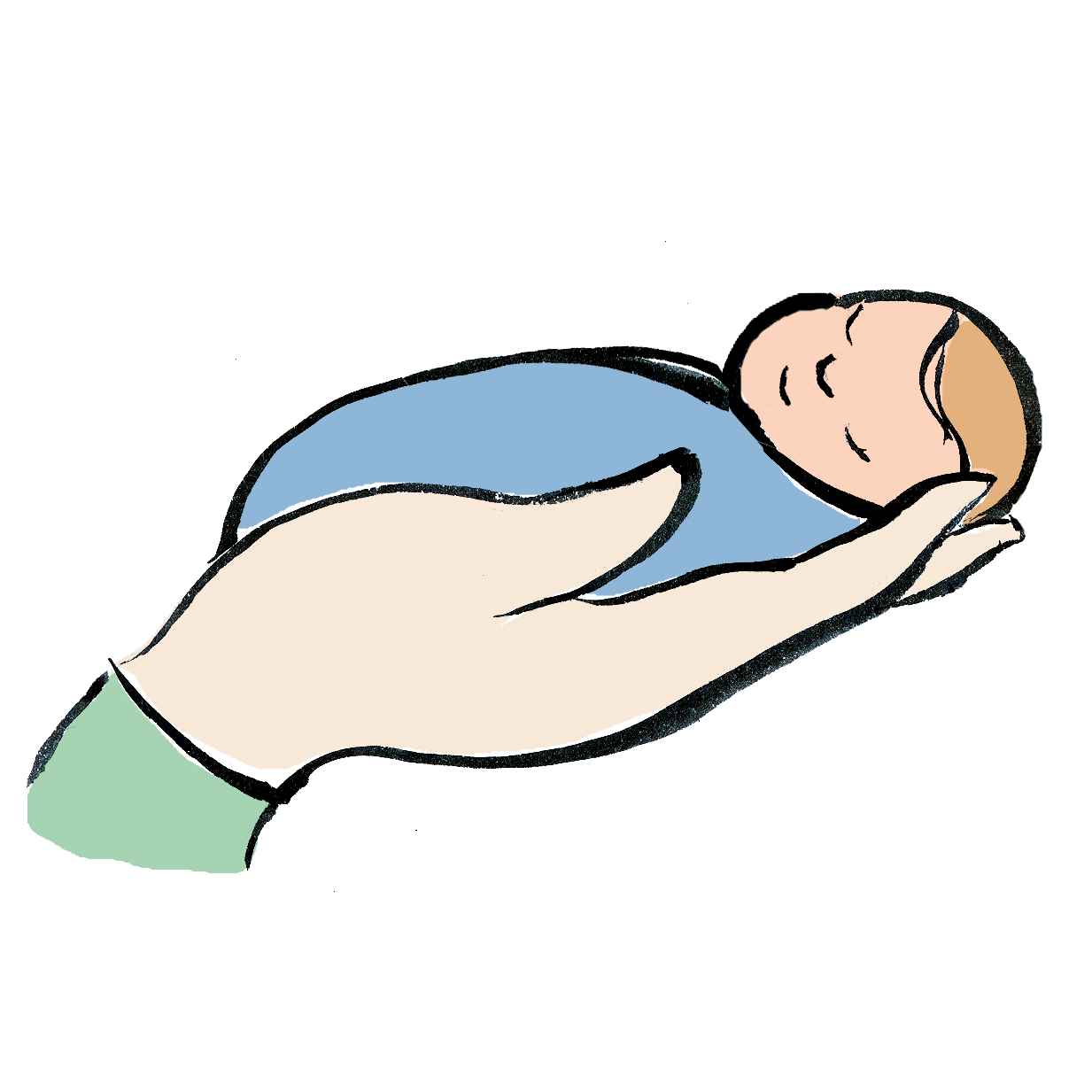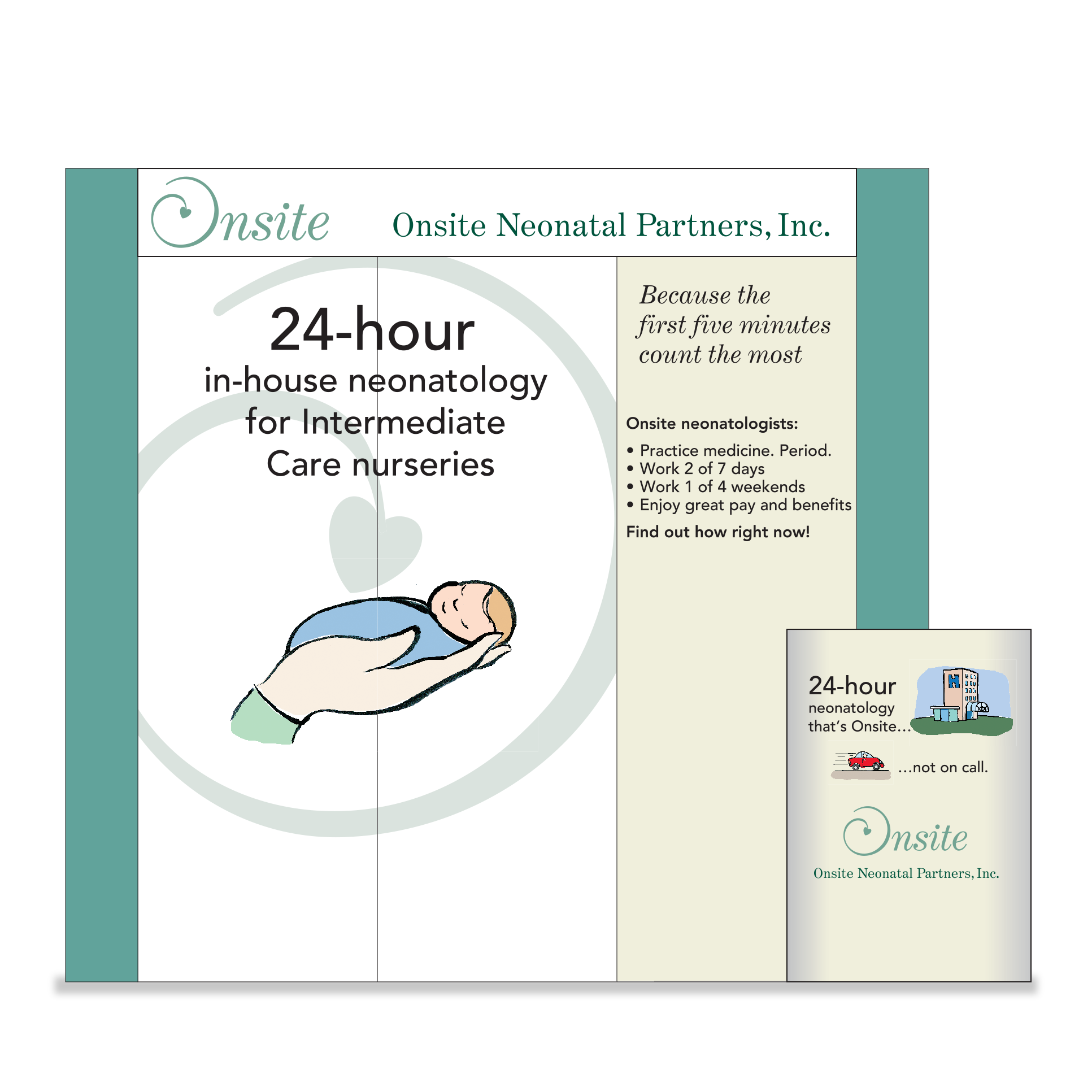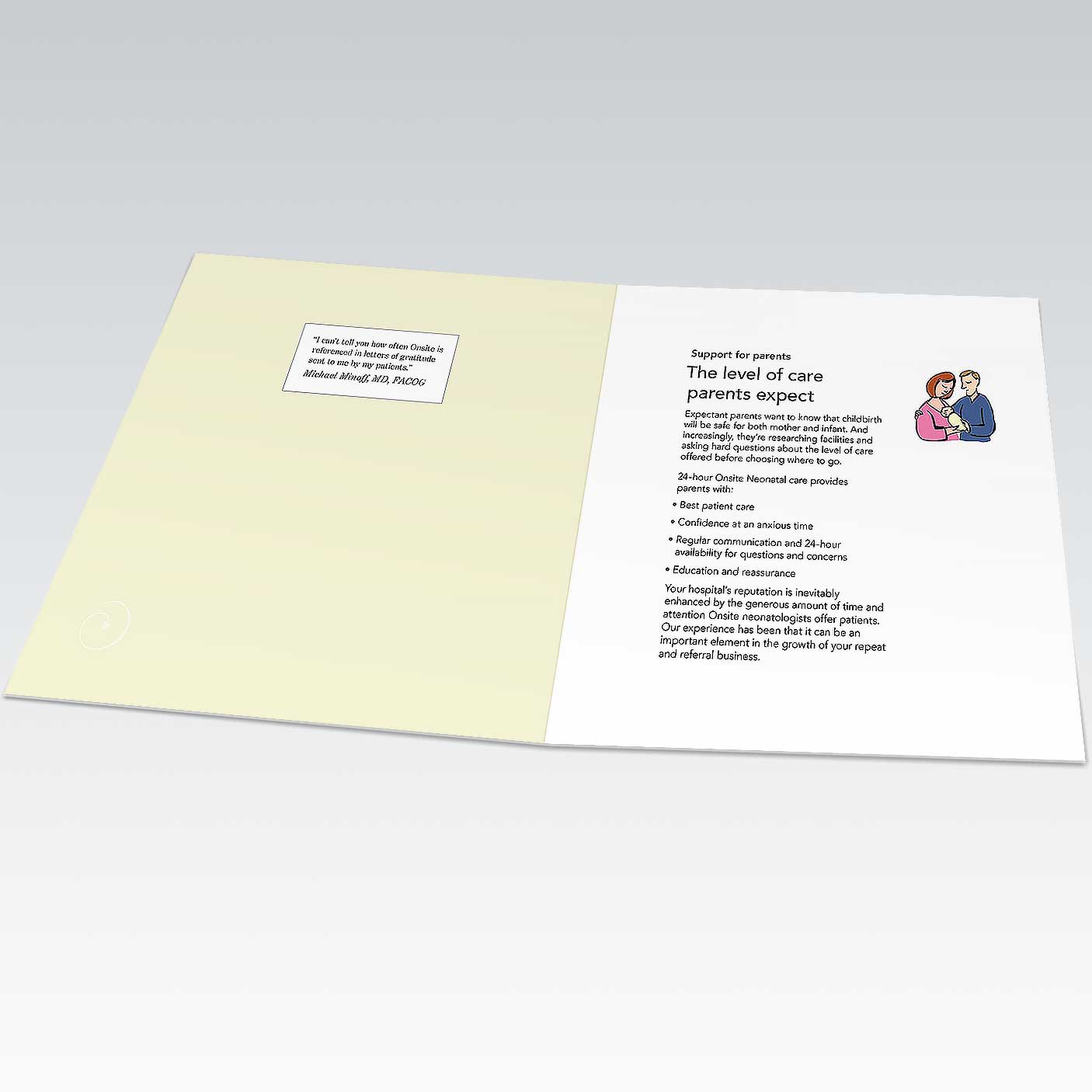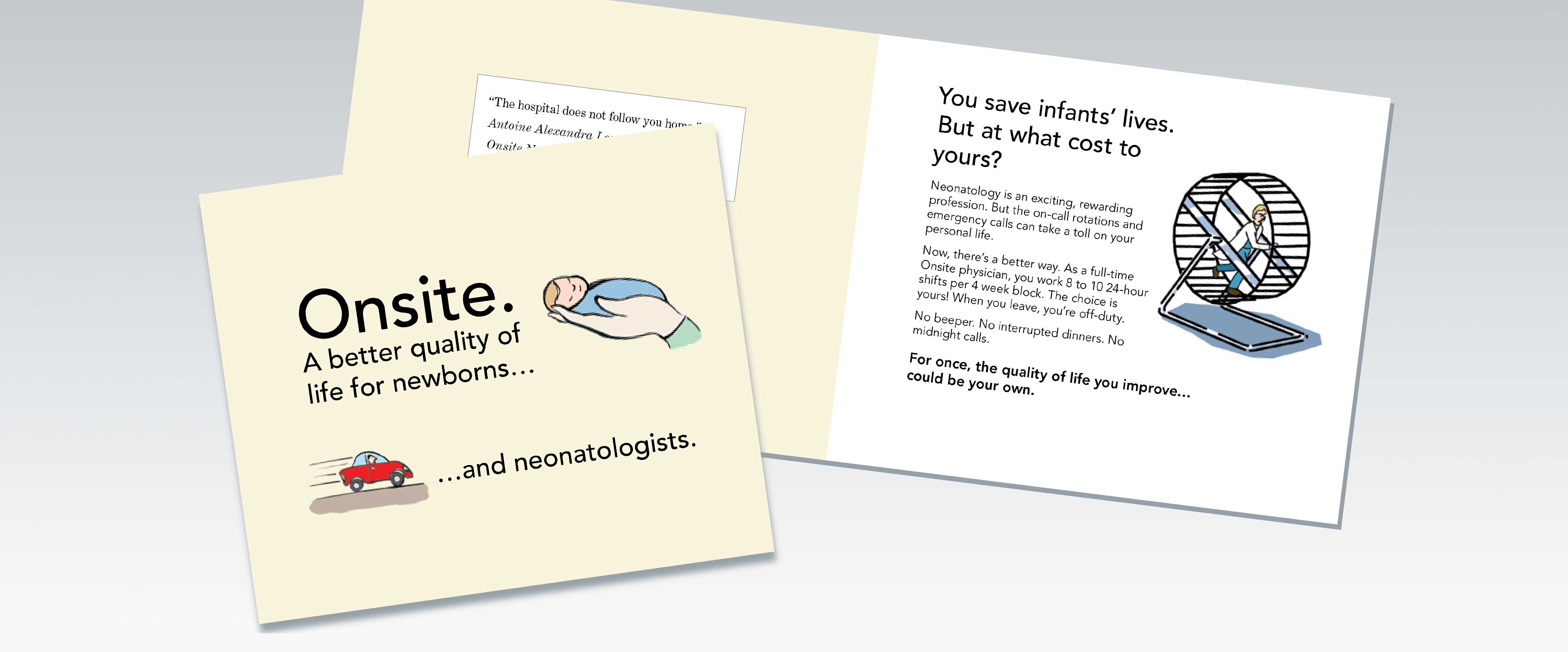 Customers Say It Best
With a wealth of customer testimonials culled from the naming research, we set to work using their words to tell the story. Brochures used the testimonials as a sort of call-and-response, letting current customers and physicians explain the benefit in their own words on the left page, and the facts and figures continue the story on the right. Our family of illustrations grew, and provided a visual anchor for the campaign.
The Web site picked up this theme, and built on it, also using the customer testimonials as a unifying thread. An interactive self-assessment tool gave hospital administrators a chance to see how the Onsite model would fit with their own special needs. We also created content for prospective physicians, educating them to the personal benefits of an Onsite schedule.
Our content management system lets the Onsite office staff keep the Web site's news and job listings up to date from a secure Web control panel.
Stretched Thin!
With the marketing campaign producing leads and helping to close deals faster than anyone had bargained, Onsite faced a new challenge—staffing. We developed a direct mail and trade show recruiting campaign in time for the American Academy of Pediatrics (AAP) convention.